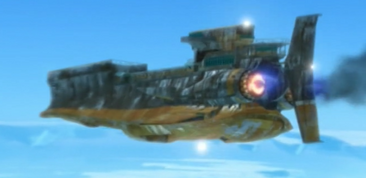 The Callisto is the sister ship of the Saint Nazaire and was given to Cortes' brother Christophe Cortes whom he considers a traitor. Both ships were used in earlier days of the rebellion when Marcus Farrell was leading the movement. It was a participant in the battle of Ronstead mentioned by Wayan.
After meeting Christophe several years after his disassociation from the main movement, it is revealed that he is in possession of exalarium which is only used by the Sphere in anti-Seijen containment technology. Shortly after pretending to meet with Diwan to discuss their surender, Christophe activates the self desruct on the Callisto and destroys the ship.
Ad blocker interference detected!
Wikia is a free-to-use site that makes money from advertising. We have a modified experience for viewers using ad blockers

Wikia is not accessible if you've made further modifications. Remove the custom ad blocker rule(s) and the page will load as expected.