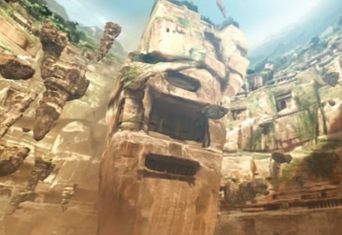 The Origin is an artifact located on the Temuera block and is believed to enhance the sunlight Seijins use, allowing Seijins more use of their powers. According to the Vector, the The Origin is claimed to be designed by the Rebels, but locals believe it to be a native rock that is the source of all Seijin powers. It is hidden in a natural labyrinth and its precise location is only known to two people: the local Mayori leader, Faro, and Mila who previously tried to use the stone and failed.
According to legend, only the proclaimed Lady of Light can utilize the stone. Years after Mila's failure, Lena, her daughter, attempts to use the stone again and succeeds, wiping out the Sphere forces threatening Temuera. This furthers the idea that Lena is the foretold Lady of Light, and reinforces Oslo's quest to utilize her powers.
Ad blocker interference detected!
Wikia is a free-to-use site that makes money from advertising. We have a modified experience for viewers using ad blockers

Wikia is not accessible if you've made further modifications. Remove the custom ad blocker rule(s) and the page will load as expected.